Governance
Governance is the system which provides a framework for managing the organisation. We do this through our corporate governance framework.
CORPORATE GOVERNANCE FRAMEWORK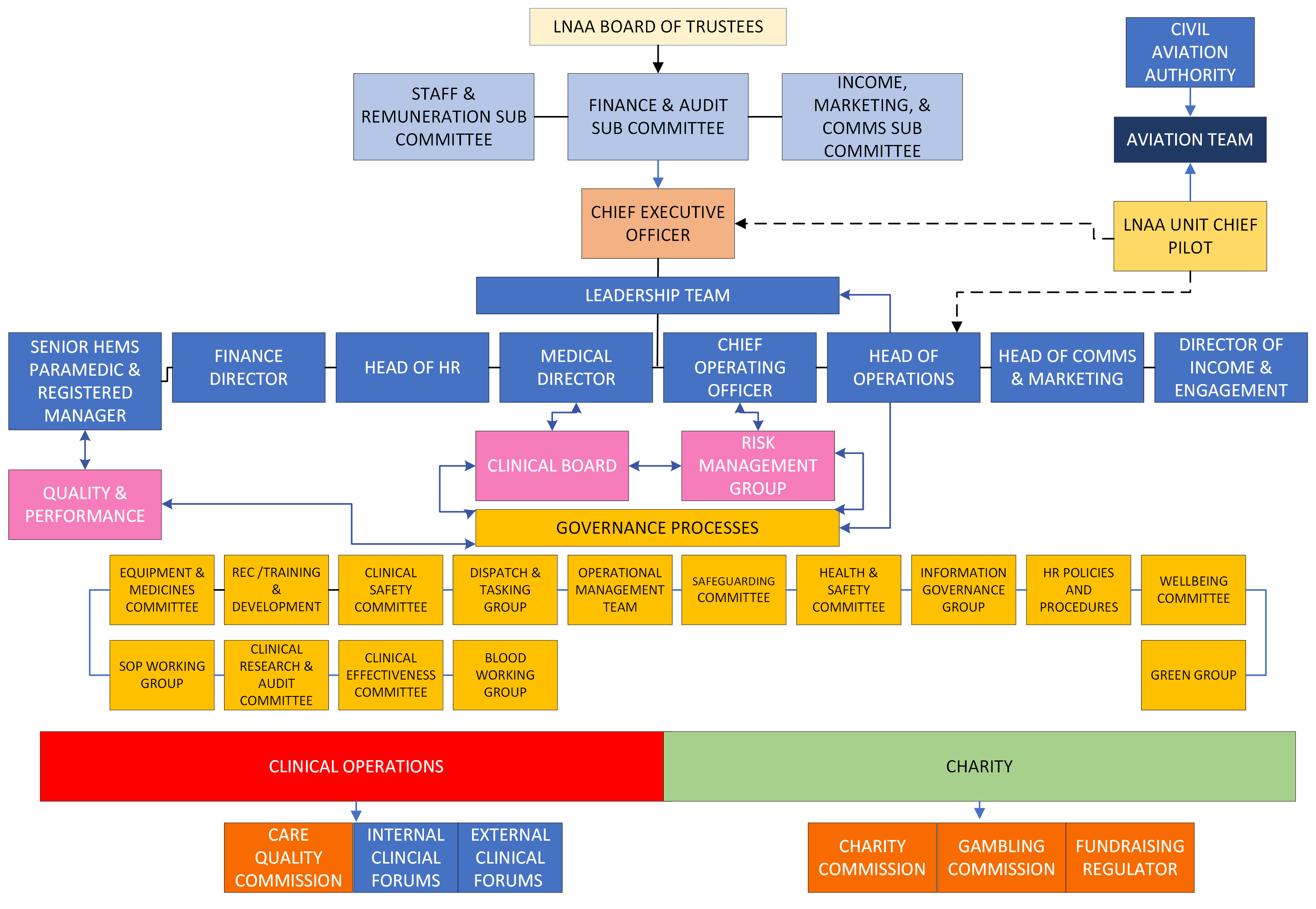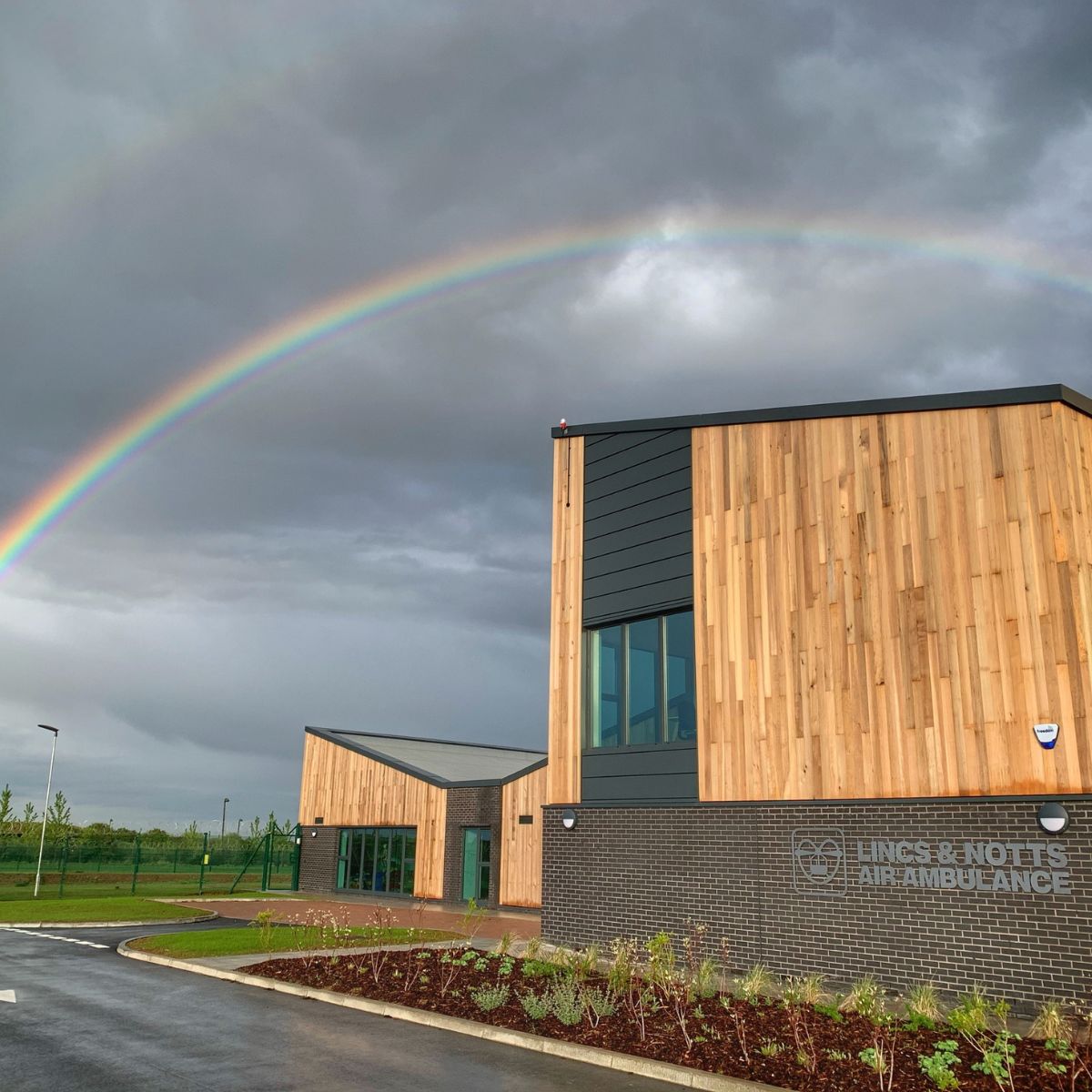 Care quality commission
The Lincs & Notts Air Ambulance is an independent health care facility registered with the Care Quality Commission (CQC). New services are assessed to check they are safe, effective, caring, responsive, and well-led.  
Karen Jobling 
Nominated Individual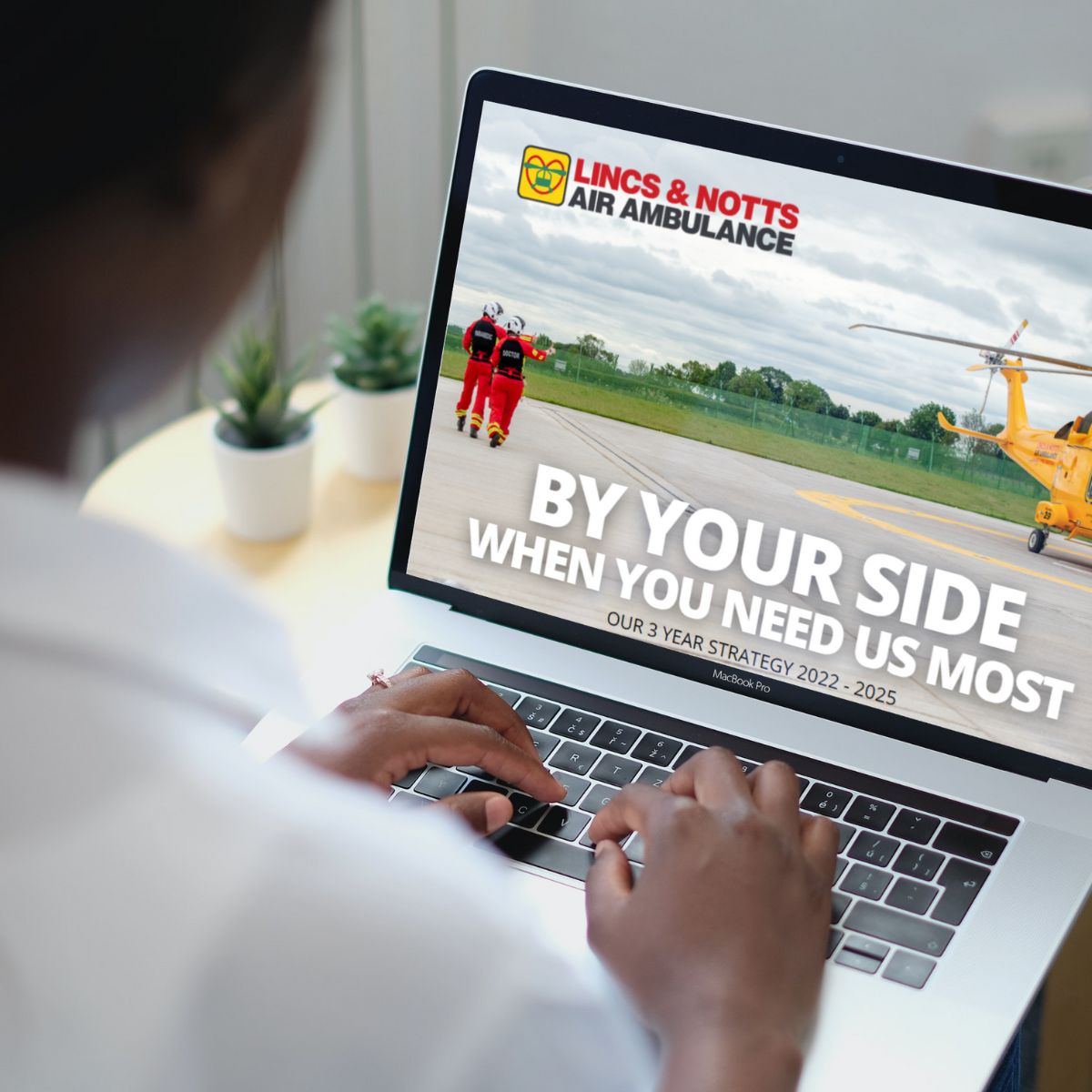 Annual reports & strategy
In an uncertain, ever-changing world, we remain focussed and determined to build on our transformational achievements in recent years.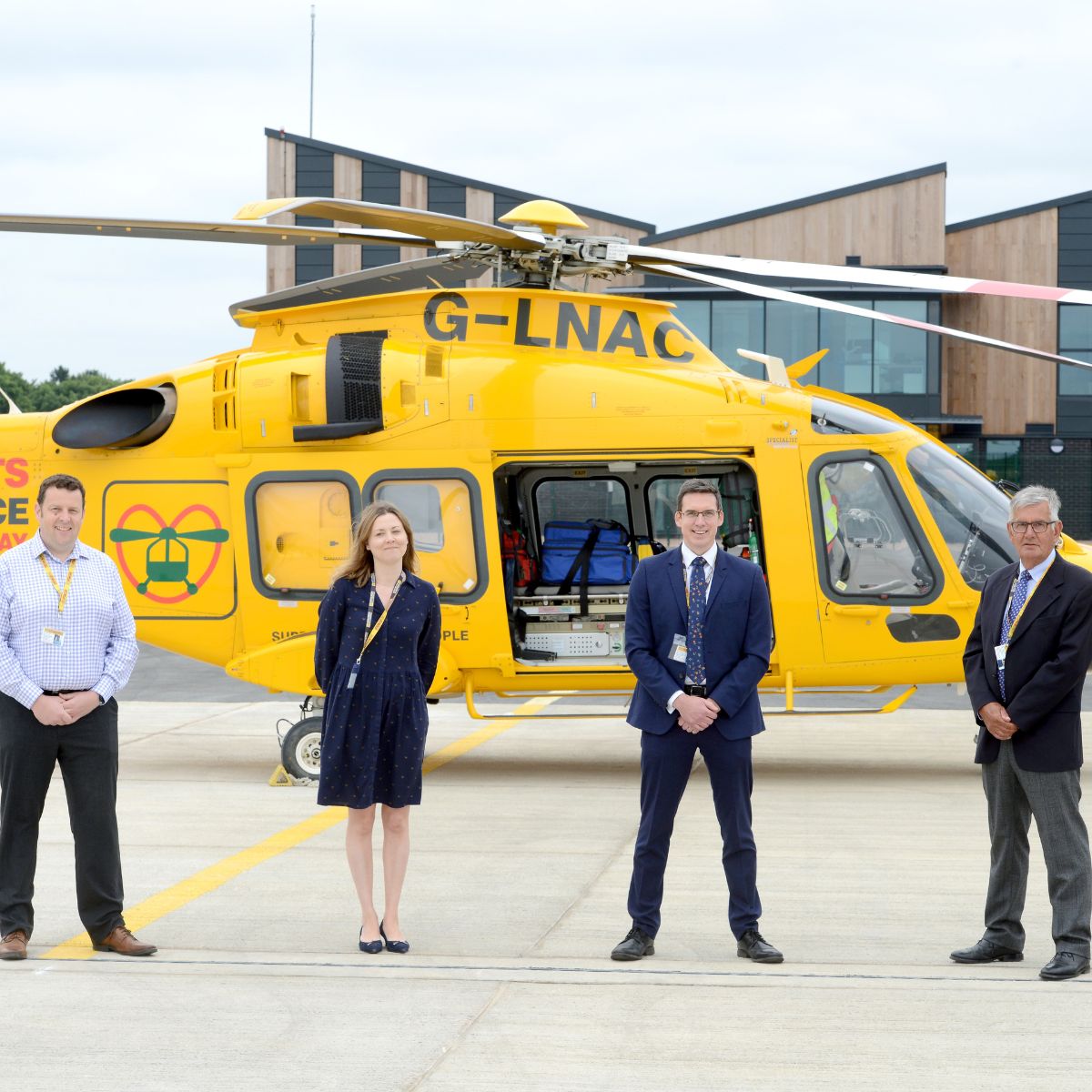 Board of Trustees 
The Lincs & Notts Air Ambulance is governed by a Board of Trustees, encompassing a broad and balanced spectrum of skills and experience. 
All Trustees are volunteers. They are appointed in accordance with our governing document and fulfil their responsibilities within clearly defined and approved Terms of Reference. The Board comprises a Chairman, Vice Chairman and up to ten other Trustees.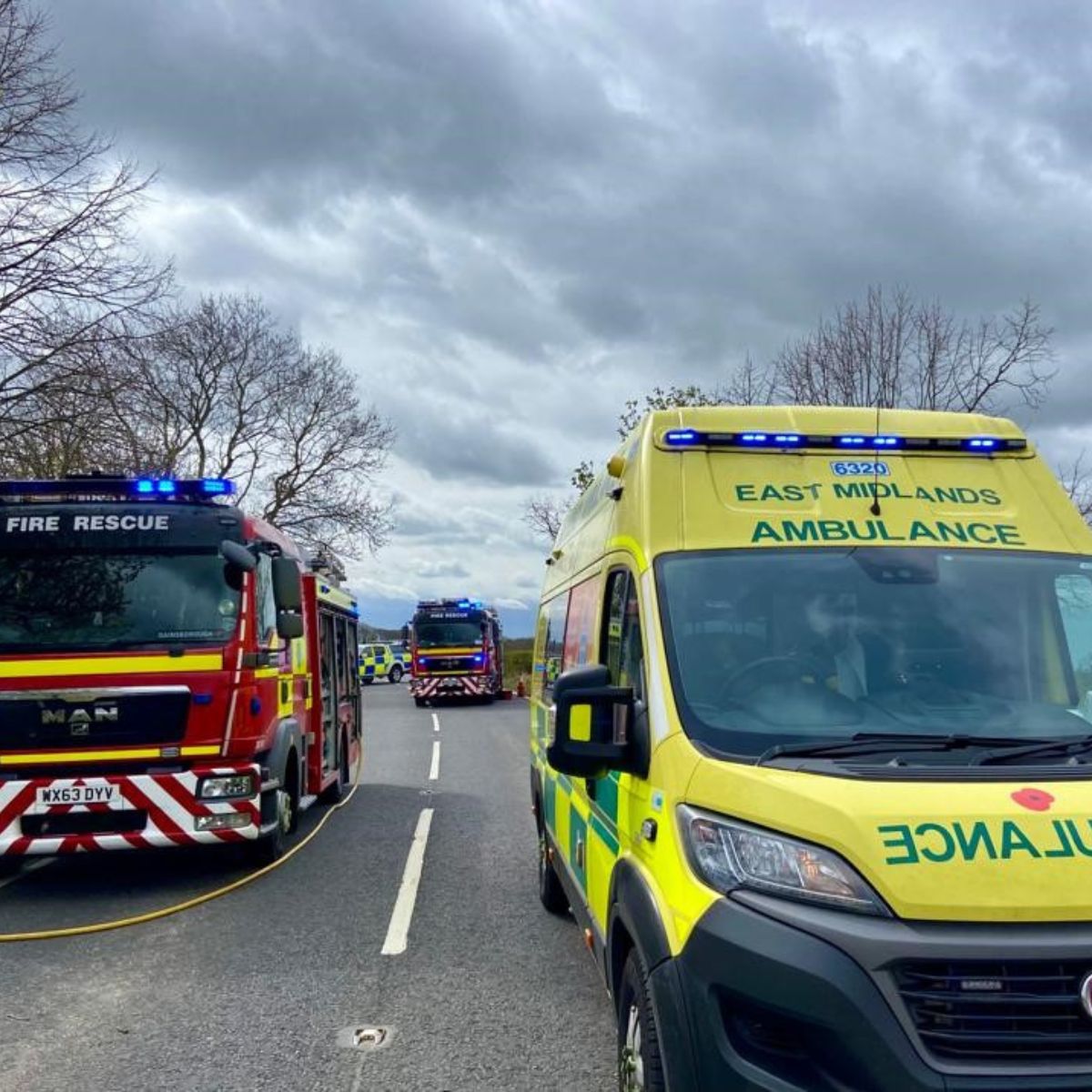 Our partners
Working in partnership with others enables us to deliver the very best care possible to our patients. One of our key partners is the East Midlands Ambulance Service (EMAS). All 999 calls received by EMAS are monitored by the HEMS Desk, which is staffed by a specially trained dispatcher. 
The dispatcher's role is to identify the most serious, time-critical, life-threatening incidents and dispatch our helicopter and critical care team to the scene. Our clinical crew work alongside road ambulance crews, Police, emergency first responders and Fire & Rescue to ensure the best possible pre-hospital care is delivered before transferring the patient to hospital.