Skip to content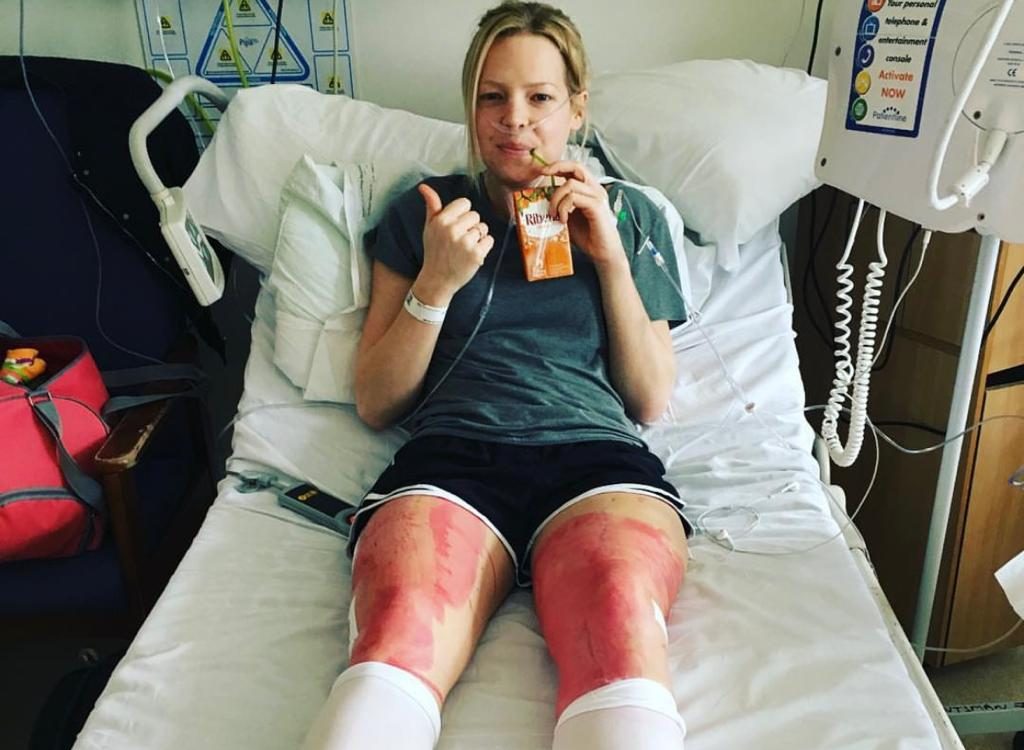 A tragic motorbike accident eight-years-ago left Robyn Carter with multiple leg injuries. Despite still having to undergo daily physiotherapy, she competes in grueling yearly challenges as a way to give thanks to LNAA for saving her life.
In October 2015, Robyn and her father, Steve, were enjoying their journey home after visiting her grandparents in Ollerton, Nottinghamshire. Tragedy struck as a car collided with their bike, knocking them both to the ground.
The Lincs & Notts Air Ambulance crew quickly arrived at the scene but sadly were unable to save Steve.  Robyn was extremely disorientated, and her injuries were extensive – she had suffered head, jaw, spinal, chest and wrist injuries as well as breaking every bone in her left leg. The doctor and paramedic team stabilised her, then air-lifted her to the Major Trauma Centre at Sheffield Northern General Hospital.
The damage to Robyn's left femur was so severe that surgeons later had to remove an inch of bone from her leg due to infection. Robyn said: "If it hadn't been for the amazing care of the LNAA crew and the fast taxi by the helicopter to hospital, who knows how much more would have been taken or what the final result would have been."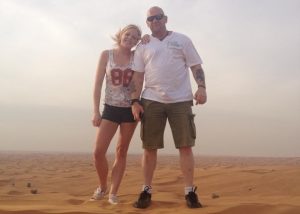 But Robyn's biggest loss from the accident was the loss of her dad, Steve Carter MBE, former Regimental Sergeant Major with the West Yorkshire Tank Regiment of the Royal Dragoon Guards. She carried survivor's guilt for a long time, and it wasn't until she visited LNAA headquarters and met the crew that she understood they had been with him from the second they arrived and did everything they possibly could to save him before attending to her. "They are the most down to earth, modest and amazing people I have ever had the pleasure to meet. All the medics and pilots spend their days saving lives and are the definitions of the word superhero!"
In Feb 2016, surgeons shortened Robyn's right leg to make it easier for her to walk and despite being told she wouldn't be able to bend her knee again, Robyn now leads an active life, competing in gruelling challenges to raise money for the LNAA in thanks for what the crew did.
Her injuries certainly make it harder to run and she must do physio exercises everyday as a preventative to protect her left knee which is why her determination to take on the London Marathon in 2023 is even more remarkable.