Skip to content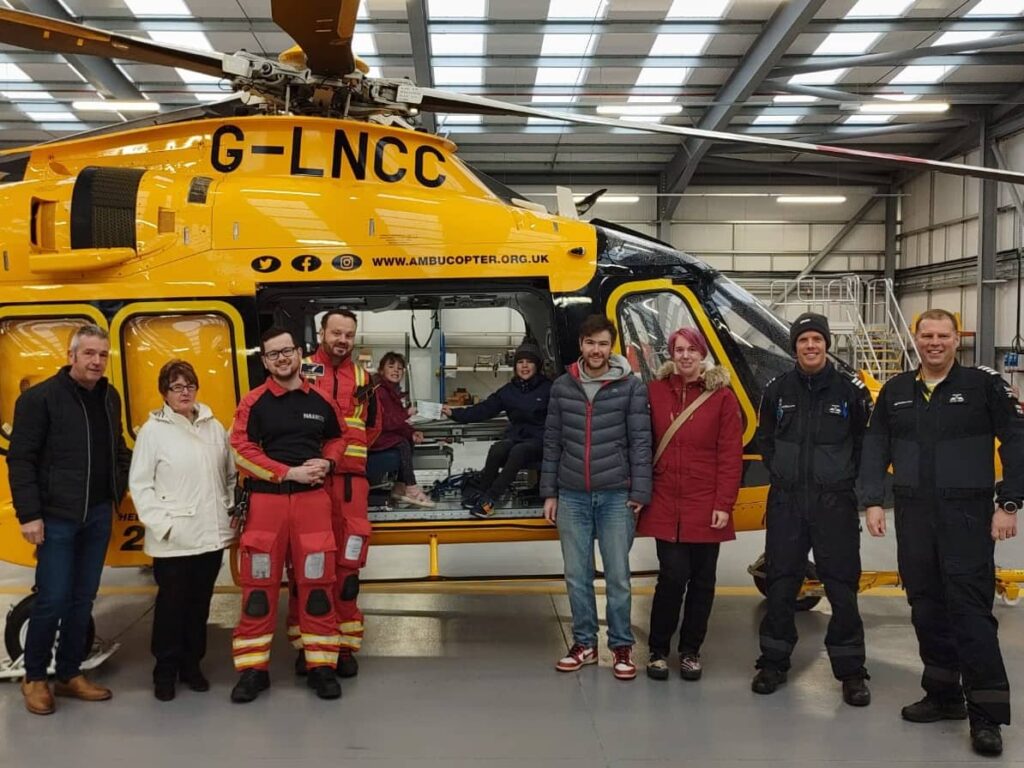 Bradley's story is one that a parent never wants to encounter. Bradley, 8, was competing in an off-road cycle race when his father noticed that he hadn't emerged from a part of the course hidden from his view.
As he walked across the course, he could hear someone shouting for 'Bradley's dad'.
"That's when I started to run and I knew it wasn't good when I saw the race had been stopped on top of the bank," said Mark.
"When I got to him I could see that the brake lever was in his leg. I called over to my dad to call an ambulance and the first thing I did was try to make Bradley comfortable."
The track was covered in thick mud and the rain was beating down. Mark and others on scene, covered Bradley in coats and kept an umbrella up to try and keep the rain off him.
Mark said: "I had to keep Bradley's focus as he kept trying to look at his leg. The brake lever was all the way to the clamp and you could see the other end under his skin.
"From seeing him on the floor I wanted nothing more than to swap places with him."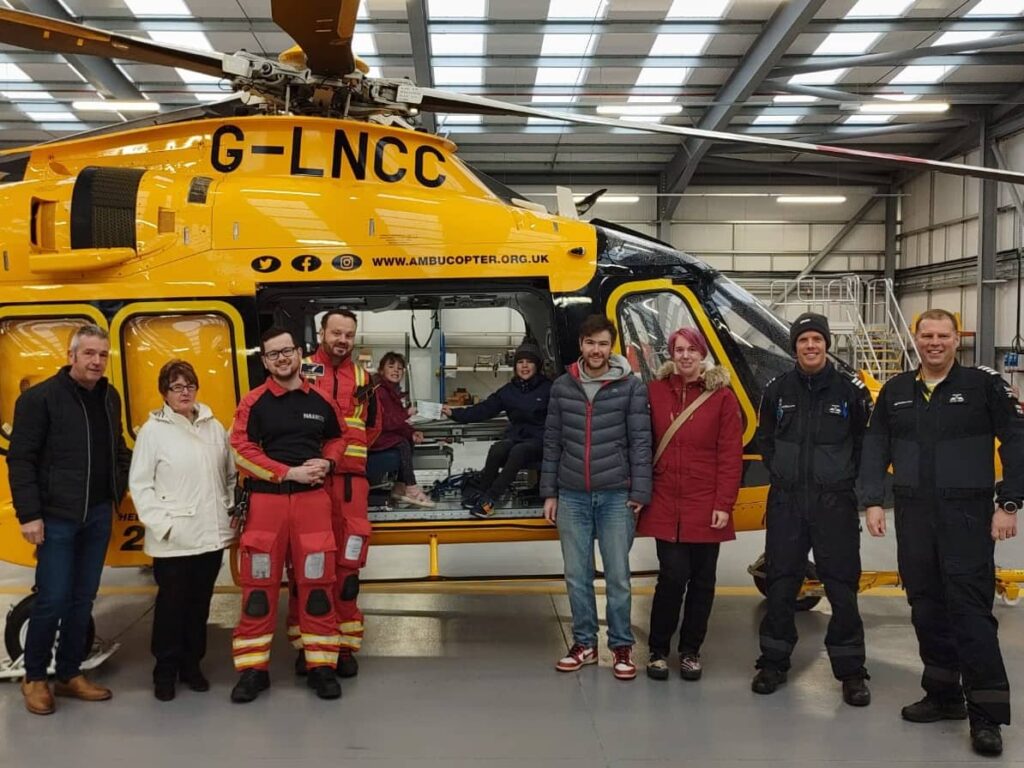 The Lincs & Notts Air Ambulance crew, Doctor Paul Hancock and HEMS Paramedic Matt Burns arrived on scene in the Critical Care Car as the helicopter was unable to fly in the weather conditions.
NOT THE EASIEST OF CONDITIONS TO WORK IN
Once the crew arrived, they could see that Bradley was in a lot of pain but conscious.
Dr Hancock said: "We were in a big, muddy field, not the easiest environment to work in. Bradley was in a lot of pain and getting cold as he was in thick mud.
"It was potentially really serious because there are vessels and nerves there which means an injury like that could cause a lot of damage. These are the things we don't know on the way there and the concern was whether this was life or limb threatening. "Something like this could have been life-changing for a child."