Skip to content
LNAA pilot shortlisted for Lifetime Achievement Award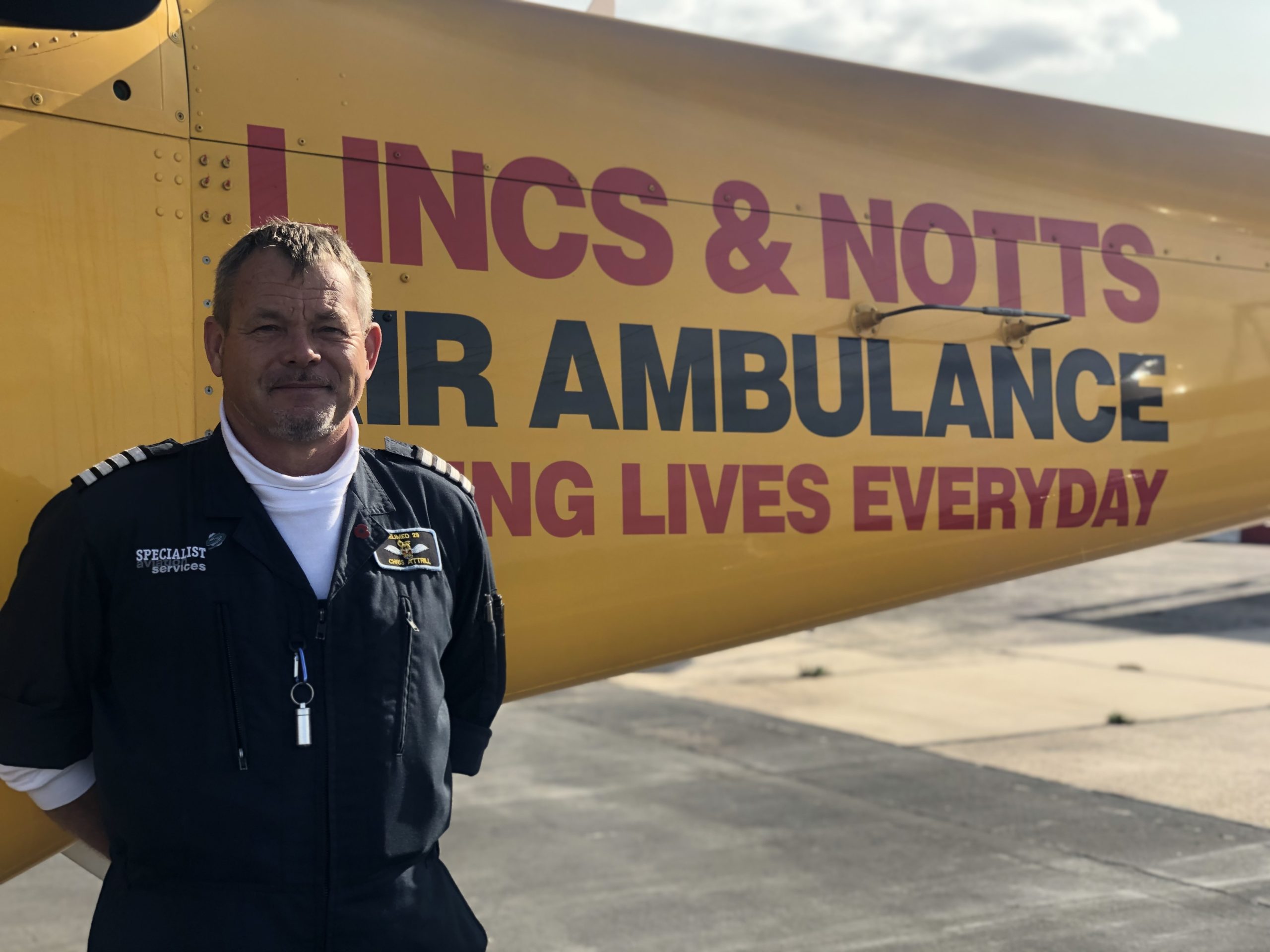 LNAA pilot shortlisted for Lifetime Achievement Award
We are delighted to announce that pilot, Cpt Chris Attrill, has made the shortlist for the Lifetime Achievement Award in the Air Ambulances UK 'Awards of Excellence' this year.
Chris was nominated in recognition of his contribution to the air ambulance charity sector and the impact he has made during his 19-year HEMS (Helicopter Emergency Medical Service) career.
Chris is one of the most modest pilots you could meet. He calmly assesses a situation and exudes a quiet authority so that when the klaxon sounds, whatever the weather, location, or situation, he is a calming influence on his team.
His years of experience in HEMS and his unwavering composure has helped Chris to read his medical team to perfection, understanding precisely what they need in that moment. LNAA paramedic Jemma Varela remembers attending a serious RTC with Chris. "It was a really hot day and working conditions were extremely difficult. The patient had been trapped for some time and there was a lot of debris on the road with multiple cars involved so finding a suitable kit dump area was challenging," she said.
"Following extrication, the patient rapidly deteriorated and needed a high-risk surgical procedure. This required immediate and concurrent activity. The pressure during this procedure often results in the bandwidth of the medical teams being significantly challenged. Without overstepping any aviation/medical boundaries, Chris was not only like a second pair of hands to me but a logical reassuring voice by my side. "Each time I noticed a problem or turned as I needed a piece of equipment, it was in his hand ready to pass to me."
Chris was born on the Isle of Wight but moved to Australia as a toddler. After a period serving in the Australian Army Infantry, he came to the UK and 'fell into flying' when he joined the Army Air Corps in 1983. After 21 years in the Army, Chris became a HEMS pilot, first flying with Great North Air Ambulance Service (GNAAS), then the Yorkshire Air Ambulance (YAA) before joining LNAA.
Chris's knowledge is second-to-none. His flying hours far exceed those of his non-military colleagues, giving him an expertise in the running and maintaining of the aircraft that is not often seen in younger pilots. LNAA colleague Dr Paul Hancock said: "With Chris flying, you know you are in a safe pair of hands. His experience of topography is unbelievable, he just knows the best places to land, which means it is one less thing for us to think about." 
 Chris is known as the father figure at LNAA as he's always looking out for the team, leaving chocolate bars and treats on desks when he can see they're having a rough day.
But Chris has witnessed his fair share of stressful incidents, ones which he says will forever be etched on his mind. At GNAAS he was part of the team that responded to the 2006 Dreamspace Disaster in Chester-le-Street, where a giant inflatable broke free from its moorings and flipped into the air, trapping people inside. On approaching the incident he had to work out what the structure was that he could see laid across the grass, how safe it was, and would it flip skywards again if the wind got underneath it. People were everywhere trying to help the injured and two other helicopters had also landed. But Chris took all this in his stride, safely finding his spot to land so his team could treat the injured. He then flew a child with traumatic injuries including head wounds to Newcastle General Hospital.
Chris was also a member of the YAA crew responding to the Cumbria shootings in 2010 when gunman Derrick Bird, killed 12 people and injured 11 others before killing himself. "Doing this job is a very humbling experience and on some days it's just really very hard. With the Cumbrian shootings unfortunately every job that day was a fatality which was tough," said Chris.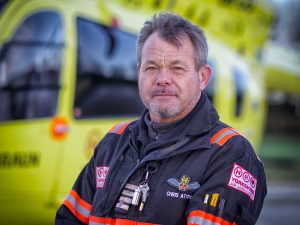 Chris has just retired from flying. In fact, this is the second time he has retired. When at YAA he flew a single pilot helicopter and, in line with HEMS rules, single pilots must retire at 60 meaning Chris had to hang up his flying goggles in 2018.  However, he was not ready to stop work and trained to fly dual pilot operations to extend his flying career. Once qualified, he joined Lincs and Notts Air Ambulance, flying their AW169 until August of this year.
Chris describes his time with Air Ambulances a privilege and a pleasure. But we think the privilege and pleasure has really been ours and the other AAs he has worked with in having such a committed and well-loved pilot dedicate 19 years of his life working to the UK's Air Ambulance sector.