Skip to content
Cardiac Arrest survivor praises Lincs & Notts Air Ambulance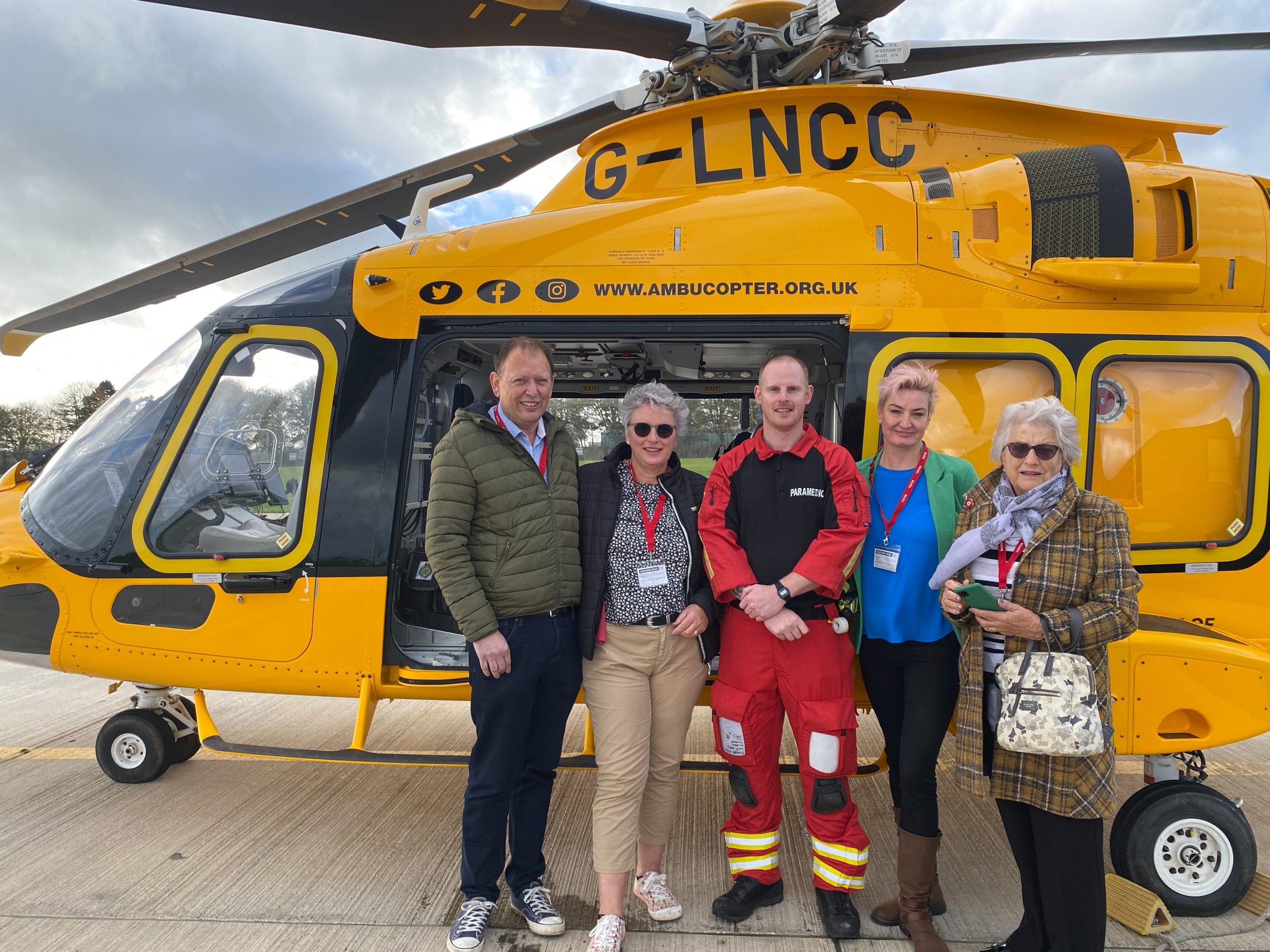 Cardiac Arrest survivor praises Lincs & Notts Air Ambulance
The family of a dad who suffered a cardiac arrest at the swimming pool, have praised the actions of Lincs & Notts Air Ambulance on Restart a Heart Day.
With fewer than one in 10 people surviving an out-of-hospital cardiac arrest, Jackie Briggs talks of her anguish and fear when out of the blue, her husband Andrew suffered a cardiac arrest.
Within fifteen minutes Lincs & Notts Air Ambulance crew were by his side, continuing CPR started by two spectators and delivering life-saving treatment before he was transferred unconscious to hospital.
Jackie said: "It didn't seem long before I heard the Lincs &Notts Air Ambulance. I thought it had to be serious if they have been called, but it was also reassuring as I knew they would have all the necessary equipment and drugs to keep Andrew alive.  You just feel like he is going to get the best chance to survive now."
It was January 2022 and Andrew (55), from Spalding, was in the spectators tiered seating having just watched his young daughters Mollie and Emily finish their warm-ups at Grantham Swimming Pool, host of the Lincolnshire County Swimming Championships.
Jackie had just arrived ready for the start of the first race. Getting out of the car she was greeted with the sound of alarms and people evacuating the building.
"They are doing CPR on someone," she heard someone shout. And then Mollie called her with the shocking news: "It's dad" she said.
Jackie was allowed into the building and reached Andrew's side to find a junior paramedic and a doctor who also were spectators at the event, performing CPR on her husband.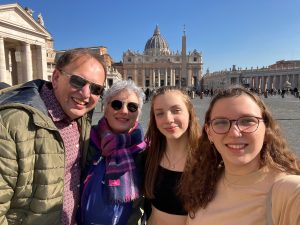 Andrew was moved onto the poolside where there was more space. LNAA Paramedic Rob Fillmer said: "Andrew was in cardiac arrest and it was great to see so many people contributing to his care at the poolside, fortunately for Andrew most were healthcare professionals. We initiated advanced life support which enabled Andrew's heart to start again. He was given an anaesthetic to put him to sleep to allow us to optimise his post resuscitation care and safely transport him to the specialist hospital. Immediate recognition and early interventions from these bystanders, combined with the critical care provided by LNAA and assistance from East Midlands Ambulance Service all contributed to a positive outcome for Andrew."
Once at hospital, tests revealed that he had an abnormal heart rhythm, but the main concern was that he may have suffered brain damage due to the length of time CPR was given.
Andrew was in a coma for four days. Jackie said: "The doctors had warned me that he may have brain damage, or that he may not even wake up again. But when he came around we got the answer we were praying for, Andrew was going to be fine."
Andrew had a pacemaker and internal defibrillator inserted and a day later was able to go home. Within five months Andrew was back working full-time at the Spalding accountancy firm Duncan & Topliss.
The care from LNAA did not stop when Andrew was transferred to the team at Lincoln County Hospital. "I was really touched that Dr Paul Hancock, who treated Andrew at the poolside, rang the hospital afterwards to check how Andrew was doing," said Jackie. "I then received a card from their Patient Family Liaison Officer, Hayley Burton. I never knew LNAA has an aftercare team offering this level of support. It is nice to know that we weren't just a statistic, and they were still caring for us.
We will forever be grateful for what everyone did that day. It has given us the chance to have all this extra time together."